Mario's Cafe in Warren Street, London, does a big breakfast for 10 pound.
Eat it all in 20 mins with no drink to wash it down with and you get it free.
It's 10 eggs, 10 bacon, 10 sausage, 10 toast, 5 black puddings, tomatoes, beans and mushrooms.
No Chips!!!

Before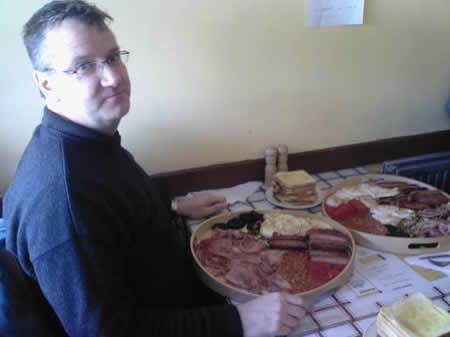 20 minutes later



The breakfast packs in 5,000 calories - nearly twice the recommended daily intake for an average man.
A spokesman for the British Heart Foundation said: "Eating this amount in one sitting is not a good idea."

First Commenter:
Elvin